Saturday, July 23, 2011
Hey all
Goodsshower is currently inactive due to heavy workschedule, will try to resume business as soon as possible, thanks
Goodsshower
5:00 PM
BLACKLISTED
Thursday, January 14, 2010
Name : Xiang Sheng
Contact Number : 91002458
Ordered one white rubber ODM watch from me quite long ago, said will do payment on collection. Arranged meetup, but last minute cancellation. I called him, msg-ed him, emailed him numerous times, but still no reply, thus blacklisted here. Blogshop owners beware.
Name: Low Yean Lin

Contact number: 92263006
Name: Rachie
Contact Number: 82226019
Blogshop: wwglobe.blogspot.com
Lives in Sembawang, currently studying in Republic Poly,Year 2.
Scammed me of over $600++ worth of goods. At first she seemed like a nice gal, replied smses fast and delivered goods fast. Then the delivery and the replying of smses became slower and slower until one day she just stopped replying. Bombed her with smses and calls and she never reply. She replied once or twice only saying that the goods got delayed, but after that never hear frm her again. She also got say that she got school so she can't reply smses as fast as before, but HELLO who takes 1 MONTH to reply 1 SINGLE SMS?!! And other blogshops also blacklisted her for the very same reason im doing so now. and they have the exact same scenario as mine. Why go and scam people's hard earned money? Other blogshop owners and customers BEWARE of this impossible person. Anyone who kena scammed by her feel free to talk to me.
Labels: blacklisted
8:26 PM
sold items!
Saturday, September 26, 2009
SOLD!! :D:D


WATCHES:

219
ODM Watches!! :D
1 ODM Rubber Cover
HEADPHONES AND EARPIECES:
49 Mix Style Headphones
50 ONTO Headphones
4 Glossy Headphone
3 Tiara Earpieces
2 Mix Style Earpieces
13 Button Headphones
2 Korean Thin Band Headphones
5 Puffy Thin Band Star Headphone
2 SHINee 2011 Official Wall Calendars

1 Top
41 SOS Bra Clips
37 Korean Metal Frame Wallets
8 Taiwan Metal Frame Wallets
2 Cher Tote Bags
3 Korean Bags
3 Korean Bagpacks
1 Korean Skirt
2 Messenger/Camera Bags
4 Glow In The Dark Nail Polish
1 Tohoshinki 3rd Live Tour T DVD
3 Smartwrap

Total:

489

Items Sold!!
Thanks for your support everyone :D:D
Labels: sold
6:27 PM
GOODS SHOWER
About Us
Hi! We are a blogshop that is based in Singapore and we deliver goods in Singapore only. We stock cheap and good quality items, such as ODM watches, Headphones, Earpieces, Korean and Taiwan Metal Frame Wallets and other quality goods. We are stocking items constantly so do come back and check regularly!!We are definitely reliable and will not be mia! So happy online shopping!!XDXD
Navigations
.
Completed Preorders
Metal Frame Wallets Preorder #1 Metal Frame Wallets Preorder #2 ODM Watches #1 ODM Watches #2 ODM Watches #3 ODM Watches #4 ODM Watches #5 Bagpacks #1 Idol Merchandise #1 Authentic ONTO Headphones #1 Authentic ONTO Headphones #2 Authentic ONTO Headphones #3 Headphones And Earpiece #1 Headphones And Earpiece #2 Headphones And Earpiece #3 Headphones And Earpiece #4 Headphones and Earpiece #5 Headphones and Earpiece #6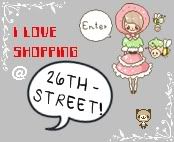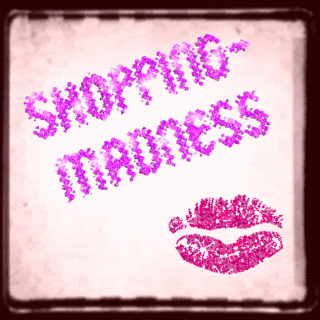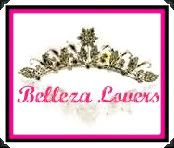 PAYMENT
Full payment is required before any orders for preorders are placed. Customers who cancel confirmed orders will be BLACKLISTED. Payment can be made via . 1) Meetups (ONLY at Tampines MRT) For specific charges, see "Meetups" under COLLECTION) . .
COLLECTION
Mass/Personal Meetups (Prices do apply here too!) .
MEETUPS:(meet at the control station)
. 1) Tampines MRT is FREE . I dont do meetups any further than the mentioned places.
TERMS AND CONDITIONS:
1) Customers who cancel confirmed orders will be blacklisted . 2) No refunding or exchanging of confirmed orders. . 3) Do note that prices in posts are not inclusive of meetup charges. . 4) GOODSSHOWER will not be held responsible if anything happens if customers opt for concealed cash payment, or if our suppliers go missing in action. . 5)Our ODM watches do not have warranty, thus if anything goes wrong with your watch, GOODS SHOWER will not be responsible, thanks!! . 6)Goods sold are non-refundable and non-exchangable . 7)We will give a full refund only if our suppliers go MIA and we havent given them the money yet. If we have and they go MIA, sorry, no refunds given :( . 8)If you wish to purchase any goods, please fill in the order form as follows. .
Contact us:
. If you wish to order,feedback or have any enquiries, please email us at goodsshower@gmail.com
ORDER FORM:
Your Name: Your address: Your contact number: Your email: Payment and collection mode: Where and when Item(s) to be purchased: Quantity of items:
Links